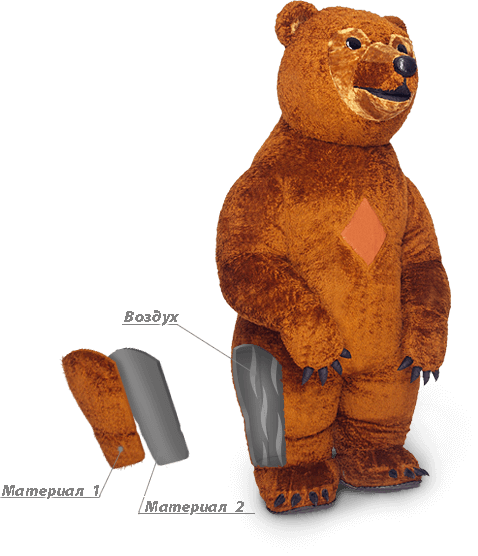 We divide the production of costumed characters into
Production of air inflatable pneumosuits
Production of other mascot costumes
We produce inflatable suits in sizes from 1.7 m to 3.5 m. They can be both serial and unique. Unique suits are designed according to the client's requirements. It is possible to manufacture such inflatable suits up to 6 meters high if their construction does not contradict the laws of physics. These inflatable costumes easily fit into the bag along with all the accessories, so it is convenient for transportation. The kit includes everything you need for a work in the suit and battery charging.
Life-size costumes up to 1.7 m in size are also designed according to the client's requirements. We differ from other manufacturers of life-size costumes by creating highly realistic characters. Most often they are ordered for filming in order to replace the dangerous predator in the frame.
Studio "Gulliver" is also engaged in the manufacture of decorations of various categories of complexity.